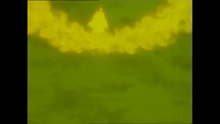 " Your pride will be brought down to the Grave" - Michael to his brother
Lucifer
Michael is an Archangel and he is a very loyal angel as well. He was close to his brother Lucifer before Lucifer rebelled against God. Instead of rebelling he remained with God in Heaven.
Jehovah's Witness believe Michael the Archangel and Jesus are the same being.
Michael is one of seven Archangels in Christian Mythology. The other six are named Gabriel, Raphael, Uriel, Raguel, Remiel, and Saraqael.
He only appears for a few seconds on the show and is voiced by David Holt.
His name is pronounced like a question and means, " Who is like God? " in Ancient Hebrew.
Community content is available under
CC-BY-SA
unless otherwise noted.